The Economic Forum on "Inclusive Economic Growth: Rethinking the Development Process in a Time of Paradigm Shift"
In many countries, people have not seen their incomes increase for years. The gap between rich and poor has broadened and rising inequality in income and in wealth is a major concern, though the income is just one aspect of people's well-being. In just about every part, whether it be life expectation, education, or employment visions, success is determined by socio-economic standing, sex, wealth and assets, age or the places where people living. The engine of the economic growth in recent decades has headed to significant increases in wealth for huge numbers of people across the globe. But in spite of huge expansions in global economic output, there is evidence that our present social, political and economic structures are worsening inequalities, rather than reducing them.

While it is becoming vibrant that economic growth must also deliver broad-based enhancements in living standards, there is little in the method of concrete policy guidance on how to accomplish this goal and the world need an economic growth which generates opportunity for all sectors of the population and distributes the dividends of increased prosperity, both in monetary and non-monetary terms, fairly across the society.
The International Institute of Knowledge Management (TIIKM) proudly presents the Economic Forum on "Inclusive Economic Growth: Rethinking the Development Process in a Time of Paradigm Shift" on 15th June 2017 at the Kingsbury Hotel in Colombo at 4.00 p.m. – 6.30 p. m.

The Forum is believed to act as a center stage for knowledge expansion in the field of Economics and development and about ways to rethink about the development process. The event will be an ideal opportunity for economists, policy makers, investors, researchers, academicians, professionals, and students to widen their scope listening to the renowned persons in the subject. The Economic Forum will provide the opportunity to have your questions and doubts cleared from the distinguished speakers during the Q&A session subsequent to the main session.
---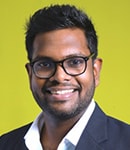 Mr. Anushka Wijesinha
Chief Economist
The Ceylon Chamber of Commerce
Sri Lanka
Anushka is an economist with a track record of research and advisory work across Asia. He has published in national and international publications, focusing on innovation, private sector development, and international economics. He is currently the Chief Economist of the Ceylon Chamber of Commerce and Head of the Economic Intelligence Unit.
Anushka serves on the Board of Directors of Seylan Bank PLC, FairFirst Insurance Ltd, and HNB Grameen Finance Ltd. In previous roles, he was an Asia Development Fellow of the Korea Development Institute; he headed the Industry, Competitiveness and Regulatory Policy Unit at the Institute of Policy Studies; was Research Officer to the Presidential Commission on Taxation; and was Assistant Director of Economic Affairs at the Government Peace Secretariat. Anushka has previously and has undertaken consultancies for the World Bank, ADB, UNDP, GIZ, and UNESCAP.
Anushka holds a Masters in Economics and Development from the University of Leeds Business School, UK and BSc (Hons.) in Economics from the University College London, UK. He was recognised in Echelon Magazine's '40 Under 40' list of influential young Sri Lankans in 2013 and 2014. Anushka is the Curator of the Global Shapers Colombo Hub.
Dr. Saman Kelegama
Executive Director,
Institute of Policy Studies of Sri Lanka (IPS),
Sri Lanka
Saman Kelegama is the Executive Director of the Institute of Policy Studies of Sri Lanka (IPS). He is a Fellow of the National Academy of Sciences of Sri Lanka and was the President of the Sri Lanka Economic Association (SLEA) during 1999-2003.
He has published extensively on Sri Lankan and regional economic issues in both local and international journals. His latest books are: Foreign Aid in South Asia: The Emerging Scenario (2012), Trade Liberalization and Poverty in South Asia (joint editor 2011), Migration, Remittances, and Development in South Asia (2011), Promoting Economic Cooperation in South Asia: Beyond SAFTA (2010), Trade in Services in South Asia: Opportunities and Risks of Liberalization (2009), South Asia in the WTO (2007), Development under Stress: Sri Lankan Economy in Transition (2006), Contemporary Economic Issues: Sri Lanka in the Global Context (2006), South Asia After the Quota System: The Impact of the MFA PhaseOut (2005), Economic Policy in Sri Lanka: Issues and Debates (2004), Ready-Made Garment Industry in Sri Lanka: Facing the Global Challenge (2004), and many more. He is the co-editor of the South Asia Economic Journal (Sage Publications) and serves as a referee for a number of international journals. He serves and had served in a number of government and private sector Boards as an independent member. He received his Doctorate (D.Phil.) and Masters in Economics from University of Oxford, U.K. Masters in Mathematics from the Indian Institute of Technology, Kanpur, India.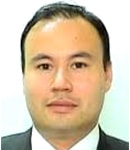 Mr. Ralph van Doorn
Senior Country Economist for Sri Lanka and the Maldives
Global Practice for Macroeconomics & Fiscal Management  
Ralph van Doorn is the World Bank's senior country economist for Sri Lanka and Maldives. His work focuses on analyzing macroeconomic developments and the drivers of growth, and providing technical assistance to the government, with a specific focus on fiscal policy and public debt management. Previously at the World Bank he worked on fiscal policy, debt and growth issues in African, East Asian, Eastern European and Central Asian countries. Before joining the World Bank he worked at Credit Suisse in London analyzing developments in Egypt, Kazakhstan and the Gulf countries. He has published analyses on the impact of the global financial crisis on developing countries and the sovereign debt crisis in Europe. He holds a Master of Research degree in economics from the London School of Economics and a Master of Science degree in applied physics from Delft University of Technology in the Netherlands.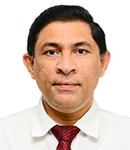 Dr. Tyrell M B A Goonetilleke
Centre for Banking Studies
Central Bank of Sri Lanka
Sri Lanka
Dr. Goonetilleke obtained his PhD from the University of Colombo. His specialization and research interests are in financial economics, financial markets, public debt management and other financial sector related areas.
He has served in the Central Bank of Sri Lanka for 12 years in the areas of public debt management and macro prudential surveillance. Currently he is the Deputy Director of the Centre for Banking Studies, Central Bank of Sri Lanka.
Dr. Goonetilleke has delivered special lectures at universities and schools, conducted public awareness seminars at regional level and serves as a regular resource person at Centre for Banking Studies, Central Bank of Sri Lanka. He also served as a resource person in Research Methodology at the Faculty of Graduate Studies, University of Colombo.
---
Online Registration
Notice: 
If you are intending to register under the group category , Please inform us on nipuni@tiikm.com.
Special discounts available for group registration
Payment Details
ICED 2017 - Economic Forum Participants
| | |
| --- | --- |
| BANK NAME | Hatton National Bank |
| BRANCH | Homagama |
| BENEFICIARY | The International Institute of Knowledge Management(Pvt)Ltd |
| ACCOUNT NUMBER | 077010016840 |