OPTIONS AVAILABLE FOR PUBLICATION AND
DISSEMINATION OF PRESENTED WORK
BOOK OF ABSTRACTS
All accepted abstracts for the 4th International Conference on Economics and Development 2020 – (ICED 2020) will be published in the conference abstract book with an associated ISBN 978-955-3605-53-5.
CONFERENCE PROCEEDINGS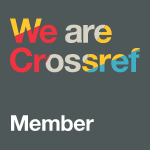 All full papers sent for conference proceedings will be subjected to double-blind reviewing process and will be published electronically with an ISSN 2536-8338 in the proceedings with a DOI Number (DOI prefix: 10.17501).
Accepted papers published in conference proceedings will be submitted to Google Scholar, Scopus and Thomson Reuters for possible indexing.
PEER-REVIEWED JOURNAL PUBLICATION
We provide you with the opportunity to publish your paper with well-known publishers
Journal of Family and Economic Issues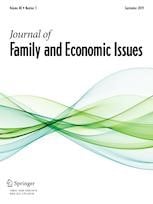 ISSN 1573-3475
Editor in Chief Joyce Serido  
Publisher SPRINGER
Indexed in SCOPUS, Social Science Citation Index, Journal Citation Reports/Social Sciences Edition, PsycINFO, EBSCO EconLit with Full Text, Google Scholar, ABS Academic Journal Quality Guide, AGRICOLA, Criminal Justice Periodical Index, Current Contents / Social & Behavioral Sciences, EBSCO Criminal Justice Abstracts, EBSCO Discovery Service, EBSCO Family & Society Studies Worldwide, EBSCO TOC Premier, Gale, Gale Academic OneFile, Gale InfoTrac.
Economics of Innovation and New Technology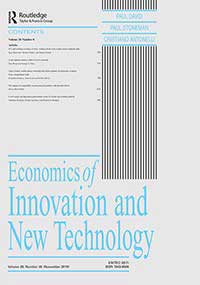 ISSN 1476-8364
Editor in Chief Cristiano Antonelli
Publisher Taylor and Francis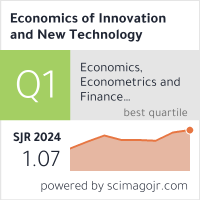 Indexed in SCOPUS, Econlit, OCLC FirstSearch Electronic Collections Online, EBSCO (Business Source Corporate, Business Source Elite, Business Source Premier, Computer Source), IBSS
European Journal of International Management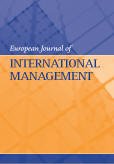 ISSN 1751-6765
Editor in Chief Prof. Ilan Alon
Publisher INDERSCIENCE
Indexed in SCOPUS, SCOPUS,  Journal Citation Reports (Clarivate Analytics)Social Science Citation Index (Clarivate Analytics)Academic OneFile (Gale)cnpLINKer (CNPIEC) Business Collection (Gale)Google ScholarInfo Trac (Gale) Inspec (Institution of Engineering and Technology) J-Gate
" Volume 3 Issue 1 of the Proceedings of the International Conference on Economics and Development"