" The

Green Economy

and Sustainable Development towards a New Research and Policy Agenda "
Economics Forum Panelists
[our_team image="1629″ title="Mr. Thusitha Nakandala"]Deputy General Manager – Branch Banking (Sampath Bank), Sri Lanka [/our_team]
[our_team image="1635″ title="Andrew D. Goodland"]Program Leader, The World Bank[/our_team]
[our_team image="1618″ title="Eng. Samantha Kumarasena"]Chief Executive Officer National Cleaner Production Center, Sri Lanka[/our_team]
[our_team image="1702″ title="Dr. Sugath Yalegama"]Additional Secretary, Ministry of Sustainable Development, Wildlife and Regional Development, Sri Lanka
[/our_team]
[our_team image="1621″ title="Prof. Robin Hahnel"]American Economist United States [/our_team]
[our_team heading="Moderator" image="961″ title="Dr. Indrajith Aponsu"]University of Colombo, Sri Lanka[/our_team]
A green economy can be explained as low carbon, resource efficient and socially inclusive economy which results in improved human well-being and social equity, while significantly reducing environmental risks and ecological scarcities ultimately paving the way for a sustainable development.
To make the transition to a green economy from a brown economy, specific facilitating conditions such as national regulations, policies, subsidies, incentives, international market and legal infrastructure are required.
For example, growing water scarcity can be mitigated with policies to increase investments in improving water supply and efficiency. Greening agriculture in developing countries, concentrating on smallholders, can reduce poverty while investing in the natural capital on which the poor depend. By increasing investment in natural assets that are used by the poor to earn their livelihoods, the shift towards a green economy enhances livelihoods in many low-income areas. Renewable energy can play a cost-effective role in a strategy to eliminate energy poverty.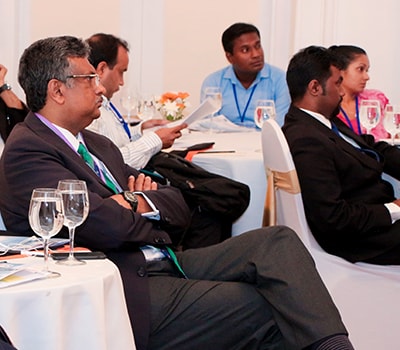 Date –   20th June 2018
Time  –   4.00 p.m. – 6.30
Free entrance for all conference participants
Packages 
Individual – 3000 LKR
Group (per person) – 2500 LKR ( 5-person minimum)
The policies and new researches have major impact in promoting a green economic transition through establishing sound regulatory framework, prioritizing government investment and spending in areas that stimulate the greening of economic sectors and limiting spending in areas that deplete natural capital.  
The International Institute of Knowledge Management (TIIKM) proudly presents forum on "The Green Economy and Sustainable Development towards a New Research and Policy Agenda" on 20th June 2018 in Colombo at 4.00 p.m. – 6.30 p. m to discuss and share valuable ideas with regard to the particular theme.
The forum is a dynamic global network of researchers, development practitioners, and policy makers that identifies and addresses major knowledge gaps in green economy and sustainable development practice. It is believed to act as a center stage for knowledge expansion in the field of green economy and about ways to rethink about the sustainable development process. The event will be an ideal opportunity for the participants to widen their scope by listening to the renowned speakers about the subject.
Moreover, forum will provide the opportunity to have your questions and doubts cleared from the distinguished speakers during the Q&A session subsequent to the main session.
Tentative Program of Economic Forum 2018
3.30 – 4.00 p.m. – Forum Registration
4.00 – 4.10. p.m. – Introduction for the theme and Panelists by Moderator
4.10 – 4.20. p.m. – Speech by Prof. Robin Hahnel
4.20 – 4.30 p.m. – Speech by Eng. Samantha Kumarasena
4.30 – 4.40 p.m. – Speech by Andrew D. Goodland
4.40 – 4.50 p.m. – Speech by Mr. Thusitha Nakandala
4.50 – 5.30 p.m. – Panel Discussion
5.30 – 6.10 pm – Q & A Session
5.40 – 5.50 p.m. – Awarding Ceremony